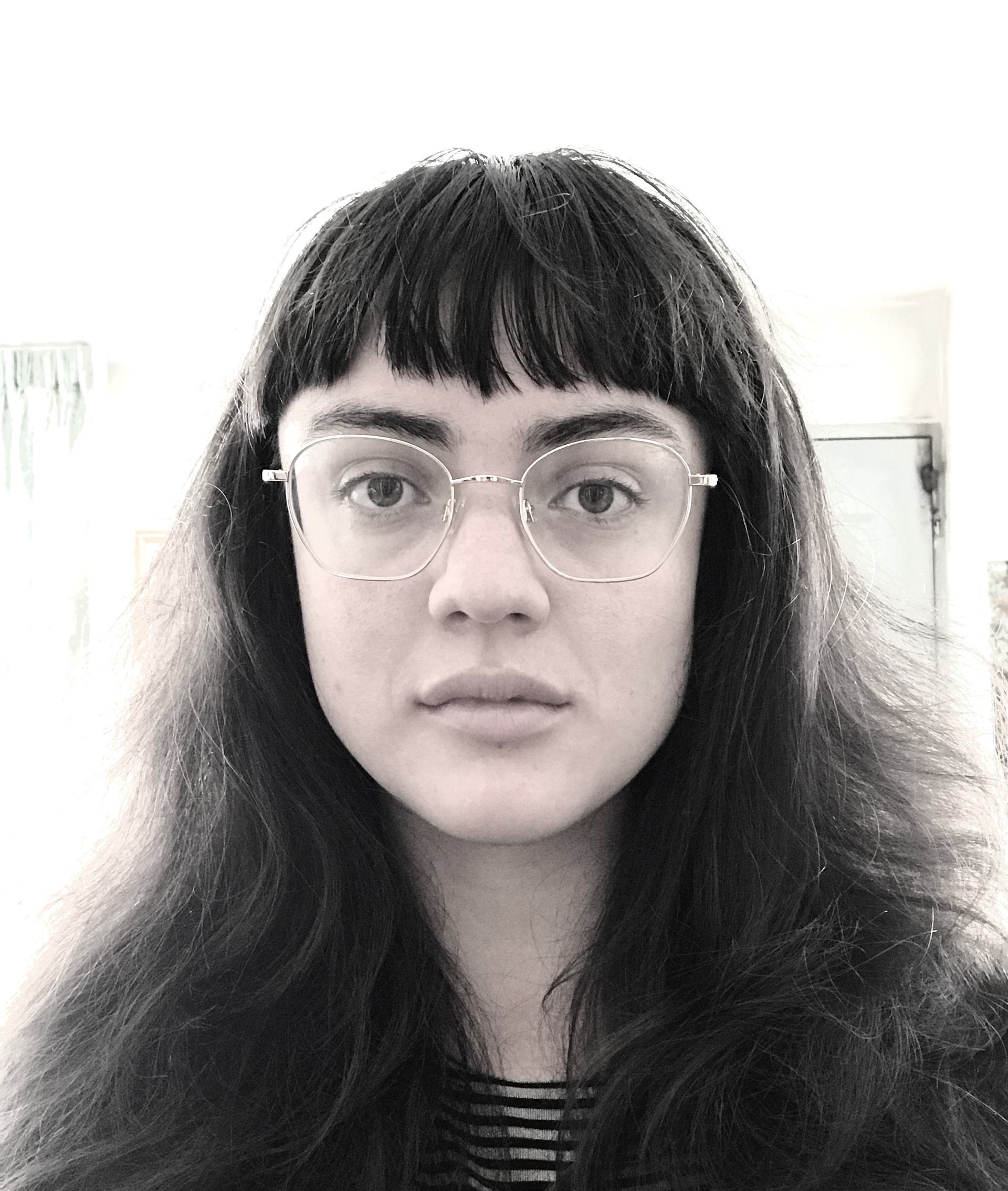 María Carolina Ceballos is a Colombian book artist with interdisciplinary focus. She has exhibited her work in various cities in Colombia, the United States and Japan. She holds a BFA in Visual Arts from the Universidad de Bogotá Jorge Tadeo Lozano, and a Minor in Photography from the same university. She is currently pursuing an MFA in Book Arts at The University of Iowa, where she also works as a book conservation technician and digital book design instructor. In her recent artistic practice, she has been exploring traditional book related crafts and applying them to a body of work with visual arts disciplines, creative writing, and music notation and performance. Her relationship with music comes from a passion for singing Colombian folklore music and choral sacred music, which has lead her to creative research endeavors on the historical and contemporary convergences between music and book arts tied to rituals and oral tradition in Western culture and traditional Colombian cultures.

Participant at "The UICB & the Annual Exhibition of Contemporary Paper
Art". Echizen, Japan.    September 2020 .
7th Collegiate Handmade Paper Triennial exhibitor.  Sept 2019 – Dic 2020. United States
Finalist and exhibitor at the  

Morgan Art of Papermaking Conservatory & Educational Foundation: National Juried Exhibition March 29th - April 27th 2019. Cleveland, United States.
Collaborative show at the 

K.K. Merker Gallery at the University of Iowa Center for the Book. February 18-28 2019.
Guest Artist at the "Primer Salón del Boceto Urbano" May 2018. Zona L Gallery, Bogotá.
Exhibitor at "ARCOT 2018" Colombian artists in Tokyo. Tokyio, April 2018
Finalist at the first online exhibition "Nature" from Art Room Gallery. March 2018
Finalist and exhibitor at "Premio Arte Joven Colsanitas - Embajada de España 2017" (Young Art Award) September 26 - 30 2017 at Nueveochenta Gallery in Bogotá.
Exhibitor at "Proyecto Tesis" exhibition at the Museum of Contemporary Art in Bogotá (MAC) of the best graduation projects in arts in Colombia. September - October 2017
Collaborator to Colombian artists Alberto Baraya and Sylvia Jaimes, in the performance "La gallada del Toche" at the VIII Luis Caballero Award - 2015, and at Flora ars-natura Gallery- November 2015.
Finalist (11st ) place at the "Primer Encuentro de Video-arte"(1st video art meeting) in Palmira- Colombia, October, 2015.
María Carolina Ceballos Flórez nació en Bogotá. Graduada de Artes Plásticas en la Universidad de Bogotá Jorge Tadeo Lozano y de la Tecnología en Producción de Imagen Fotográfica de la misma universidad, y músico independiente que se ha desarrollado casi simultáneamente en las dos ramas artísticas, tanto la plástica como la musical. Estudió la maestría Artes del Libro en The University of Iowa, en donde comenzó una exploración del concepto del libro de artista y las prácticas tradicionales de las artes del libro aplicados a conceptos de la fotografía, la escultura, el dibujo, música y performance. María Carolina basa su obra en lo interdisciplinar y en la expresión de lo propio como algo que puede ser experimentado por el espectador, por lo cual, su obra tiene en gran medida una interactividad necesaria que sobrepasa la contemplación, sea desde el libro como objeto de naturaleza interactivo como un libro, u objetos que requieren ser recorridos o modificados en términos de iluminación. Su principal concepto gira en torno al lugar donde vive, a su paisaje desde lo sonoro, lo visual o lo escrito.
Expositora en el "7

th Collegiate Handmade Paper Triennial".  Sept 2019 – Dic 2020. Estados Unidos
Finalista y expositora en el  "

Morgan Art of Papermaking Conservatory & Educational Foundation: National Juried Exhibition" Marzo 29 - Abril 27,  2019. Cleveland, Estados Unidos.
Exposición colaborativa en la galería K.K. Merker Gallery en el Center for the Book en la Universidad de Iowa. Febrero 18 al 28 de 2019.
Artista invitada en en "Primer S

alón del Boceto Urbano" Mayo 2018. Zona L Galería.
Participación en la exposición "ARCOT 2018: Artistas Colombianos en Tokio" Tokio, Abril 2018 
Finalista en la primera exposición online "Nature" de Art Room Gallery. Marzo 2018.
Expositora en Proyecto Tesis 2017 en el Museo de Arte Contemporáneo de Bogotá. Septiembre - Octubre de 2017.
Finalista en el Premio de Arte Joven 2017, Galería Nueveochenta. Septiembre 2017.
Publicación en el vol. 1 de la revista independiente Efímero, temática "Lo invisible" 2017
Colaboración al artista colombiano Alberto Baraya y a la artista Sylvia Jaimes, en la acción "La gallada del Toche" en el marco del VIII Premio Luis Caballero en 2015, y en Flora Ars-natura Noviembre 2015.
Seleccionada #11 en el Primer Encuentro de Videoarte en Palmira, Octubre, 2015.