Notebooks covered on embroidered paper with leather spine.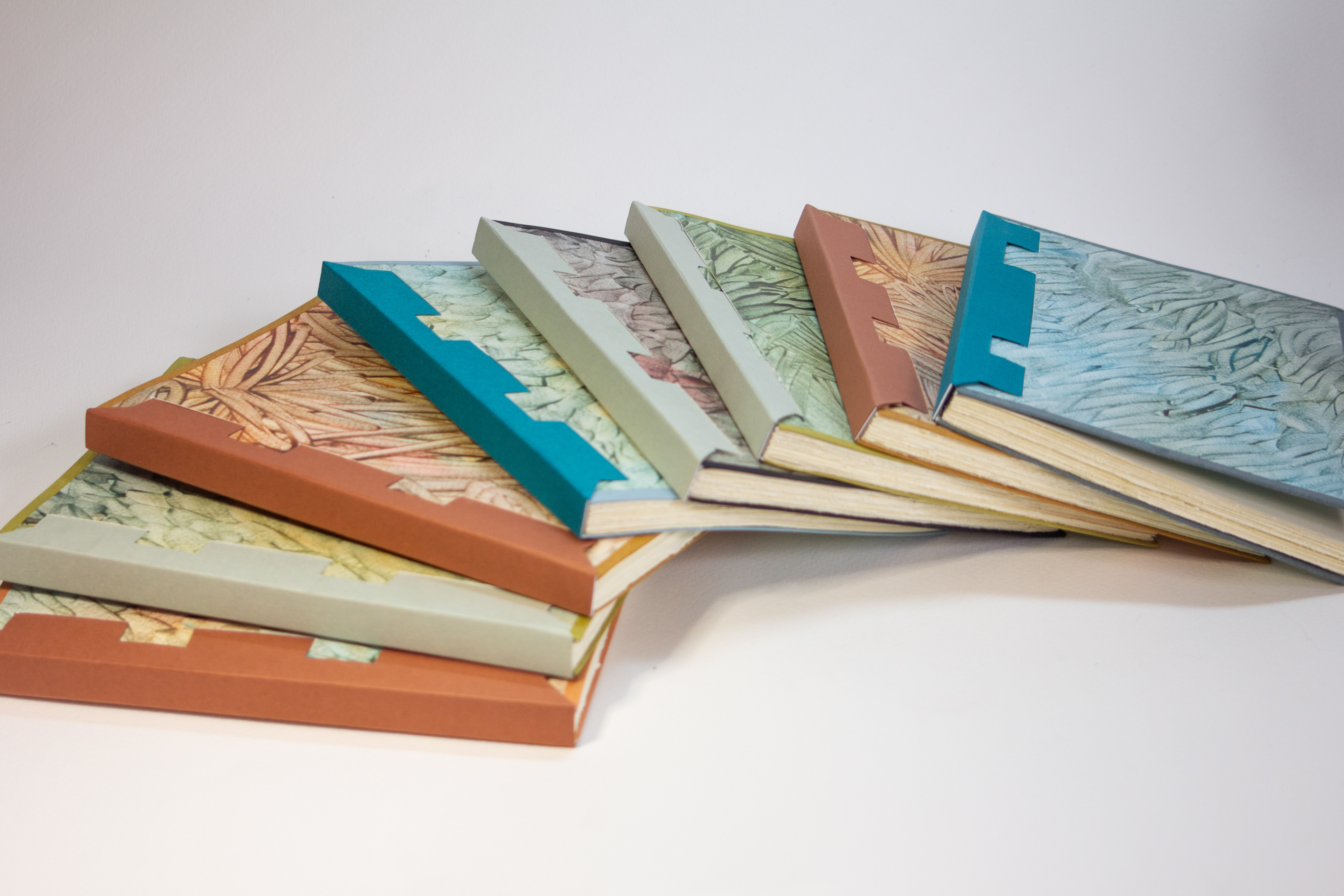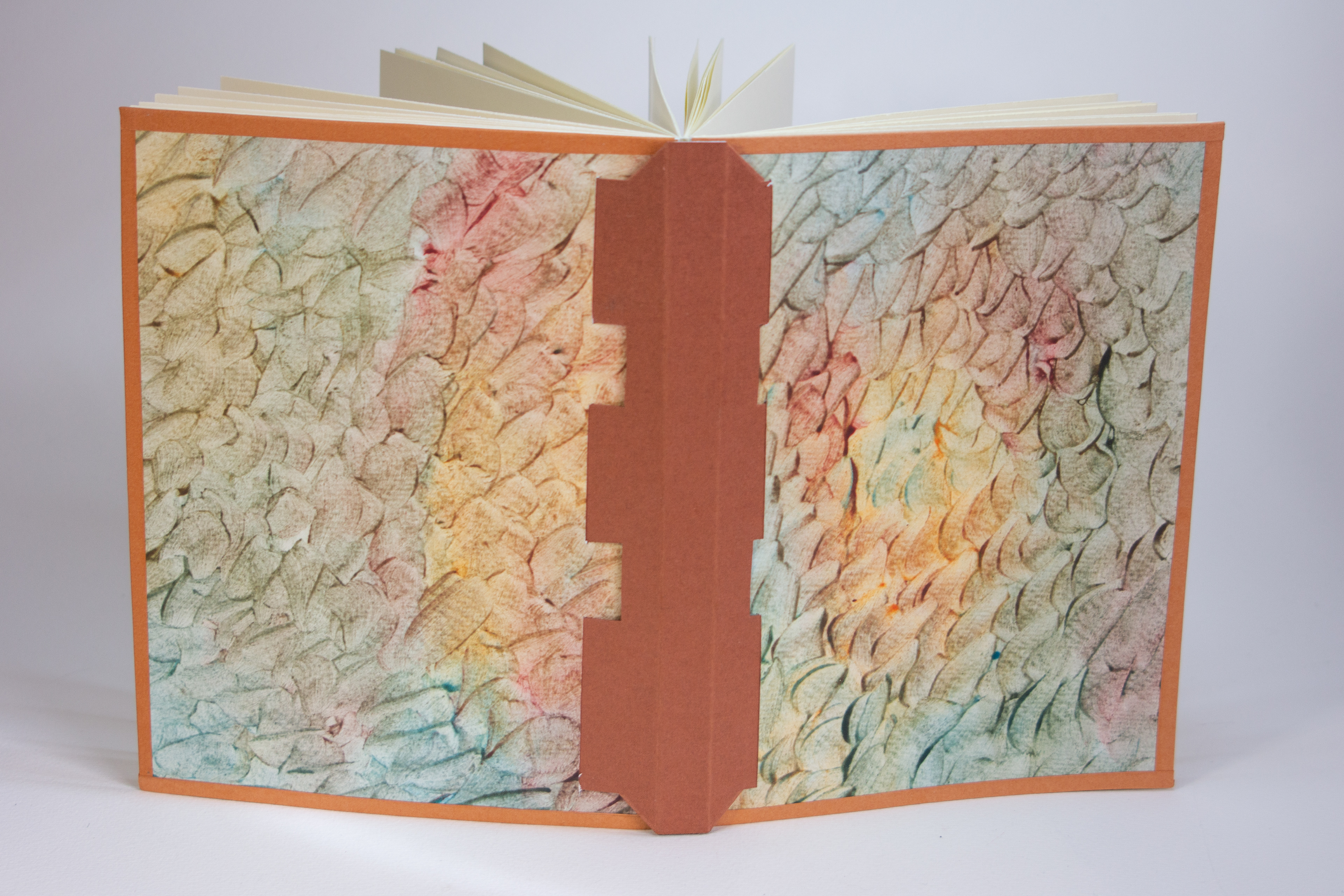 Link stitch with sliding spine notebooks with paste parer covers.

One of a kind notebooks made with 3 different papers, bookmarks, leather spine, handmade paper covers and embroidery.

Leather and partial leather works.

Quarter leather and cloth round and backed bindings and edelpappband binding.
Full leather binding with clam shell box with restraining flap. 2019
Simplified and sewn boards bindings
Slotted Tape and Long Stitch bindings
Link Stitch and Coptic Bindings